Bergy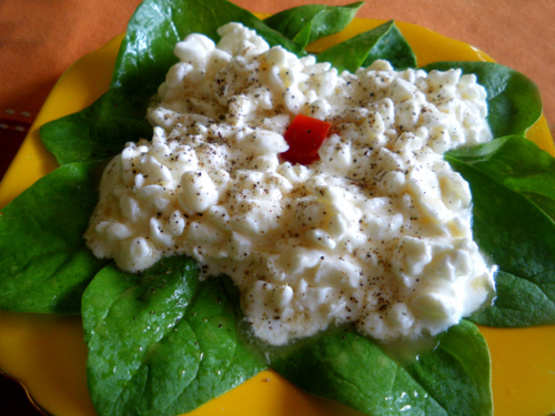 This is another example what to eat when you're
not inspired by cooking but want something healthy.
I always have Nancy's cottage cheese on hand and my
vegan caesar salad dressing is easy to throw together in times like this.
Served over baby spinach and baby arugula leaves. Cracked black
pepper on top. Reviewed for Veg Tag/October.
Two hours before serving, marinate Caesar salad dressing with cottage cheese.
Prepare fresh spinach by washing, cutting out large vein in center of leaves, and tearing into desired size pieces.
Drain.
Pour dressing over spinach, toss, and serve.