Fresh Spinach and Couscous Salad/Feta Cheese
PaulaG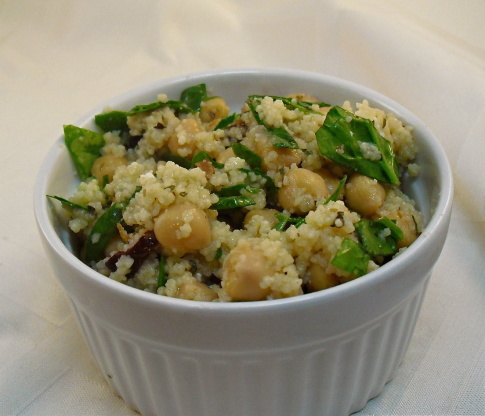 I found this in a diabetic cookbooklet and thought I would share.

Writing my first review because this is a family staple now. The entire crowd of picky-eaters in my house all love this dish. It's easy, it's healthy and we love it!
Heat water in a microwave bowl until boiling.
Remove from microwave and stir in couscous; cover with plastic wrap and let stand for 5 minutes.
Place couscous in fine mesh strainer and rinse under cold water until cooled; drain well.
Combine remaining ingredients, except feta, in a large bowl.
Add couscous to spinach mixture and stir until blended.
Add cheese; toss gently.