Fresh Salsa With Avocado and Black Beans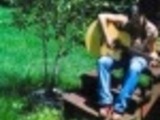 Thanks to my friend Erin for this lovely little concoction! A nice twist on traditional pico de gallo. The recipe is loose.....feel free to put the word 'about' in front of each item on the ingredient list. To save some calories, you can simply omit the balsamic vinaigrette and add a little lime juice. Very tasty either way! Particularly nice served poolside with a frozen drink!
Directions
Combine all ingredients.
Chill at least one hour.
Serve with your favorite tortilla chips!
Most Helpful
Simply Wonderful Salsa! We used 1 (14.5 oz) can petite diced tomatoes, an orange bell pepper (it's what we had on hand, but felt it added color to the dish as well), just 1/2 red onion, and lime juice in lieu of the balsamic. We served it with Tostitos brand tortilla chips (our favortite). We wondered about there being no salt in the recipe, but Tostitos are salty, so it was fine. Buddha felt it could use more tomatoes, but I thought it was fine as is (I just avoided the avocado, lol). Great recipe, will make again for sure. Thanks for sharing. :)