Fresh Pineapple Infused Vodka
2Bleu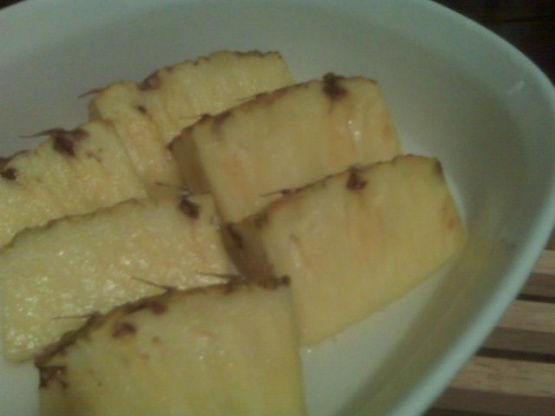 The vodka is infused with fresh pineapple. Bon Appetit, June 2005. For pineapple martinis, mix 3 parts pineapple vodka and 1 part apricot nectar in a large cocktail shaker filled with crushed ice. Shake and strain into chilled Martini glasses.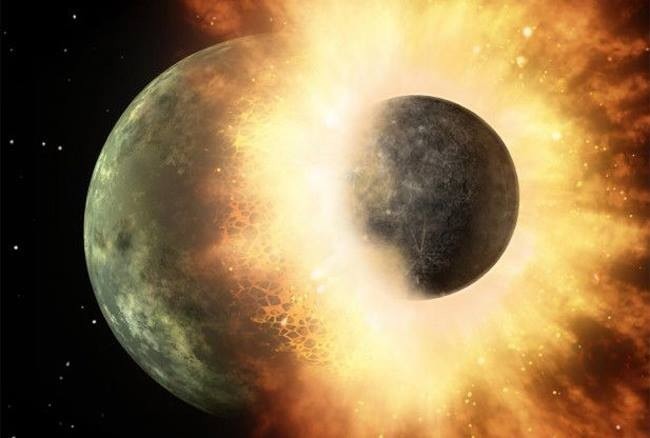 Top Review by 2Bleu
Simple yet wonderful! I did half a batch with vodka and another set of pineapple with coconut rum. I used just enough liquor to cover half the slices, then turned them over after a couple of hours. The rum won out over the vodka, but you could use any white liquor and it would taste good. The kicked up pineapple is delicious! You could also call this vodka infused pineapple, lol. I served it in rocks glasses with the infused liquor and a toothpick. It went quick! Thanks for sharing the recipe. :)
1

pineapple, cored and quartered lengthwise, cut into 1/2-inch thick wedges

1

liter premium vodka (1 bottle)
Place pineapple wedges in a large glass container; pour in bottle of vodka. Let stand at room temperature for 24 hours. Strain vodka.