Fresh Pico De Gallo (Salsa Fresca)
Bergy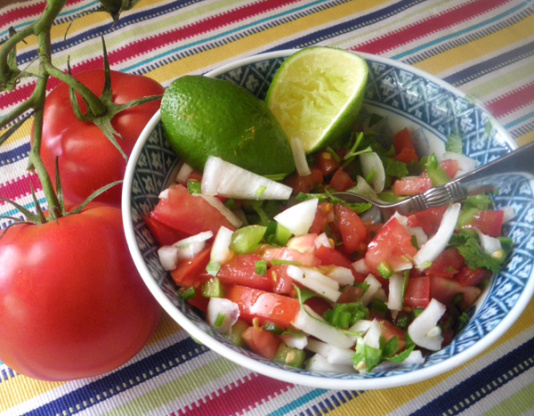 This is an uncooked tomato salsa (salsa fresca) that's great to make while fresh tomatoes are in season. Stir pico de gallo into chopped/mashed avocadoes to make guacamole (see my Holy Moly Great Guacamole!), or serve as is with warm tortilla chips and Tex-Mex food (tacos, enchiladas, quesadillas, burritos, chiles rellenos). From LHJ. ENJOY!

Top Review by Bergy
Definitely 5 stars - Just the right amount of heat. I enjoyed this salsa served over an omelet. It was wonderful. I put all the ingredients in a plastic zip lock bag to mix everything together then just put the bag in the fridge for about 2 hours, put it in a bowl and enjoyed it! Thanks Becky for a tasty easy recipe
Combine in a bowl. Refrigerate until chilled. Makes 2 1/4 cups.
Note: Time does not include chill time.