3 Reviews
This recipe is just yummy. We love it and will be making it again.
Very delicious! I had some pears to use up and this wonderful recipe caught my eye! I made as directed, substituting allspice for the mace (none in the pantry). I am certain I will be making this again! Thank you so much, woodland hues!
This is almost identical to a recipe my aunt put into our church cookbook. Absolutely delicious!!! My aunt uses 2 Tbsp. flour instead of the 1 Tbsp. cornstarch, 1/2 tsp. cinnamon, and only 1/2 a cup of sugar instead of 3/4, but other than that, this is the same recipe.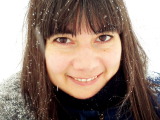 Fresh Pear Crumble Pie