lazyme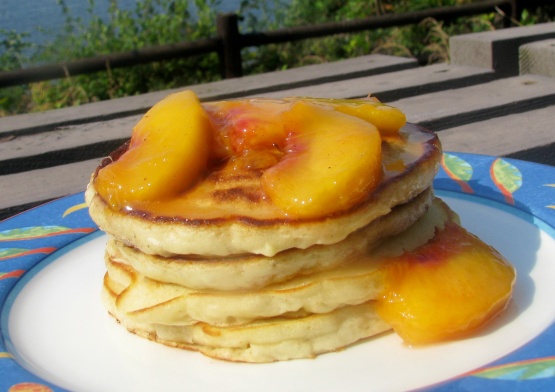 Found this one on the recipe wall at Wilson Farms in Lexington MA. I haven't tried this yet (I haven't come across good fresh peaches lately), but I definitely intend to. If you prefer, the oj can be subbed with orange liqueur or peach brandy.
In a 2-quart saucepan, stir together the sugar, cornstarch, nutmeg and cinnamon. Mix in the water and juice. Bring this to a boil over medium heat, stirring constantly. Reduce heat and simmer for one minute.
Stir in the peaches and continue simmering for 4 to 5 minutes, stirring occasionally, until peaches soften slightly. Remove from heat. Because the peaches will continue to cook in the hot syrup, you don't want to overcook them while pan is on the heat.
Serve warm or cold over ice cream.