Diana Yen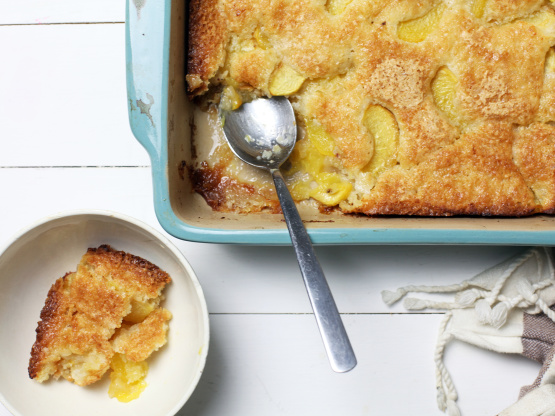 This is so yummy. When the peaches get ripe this is made a LOT!!

I used 4 large peaches for this, just because I wanted to fill the dish. The cobbler topping, I left just the same. The dessert came out perfect. The aroma while this is baking is enough to make you drool. Served it warm with ice cream. It was awesome. Thanks again, Inez! :o)
Mix peach slices with 3/4 cup sugar, set aside.
Pour butter in 8 inch square baking dish.
Mix flour, baking powder, salt, nutmeg and remaining sugar.
Stir in milk, until just combined.
Pour over butter.
Top with peaches.
Bake at 375* for 45 minutes.