Parsley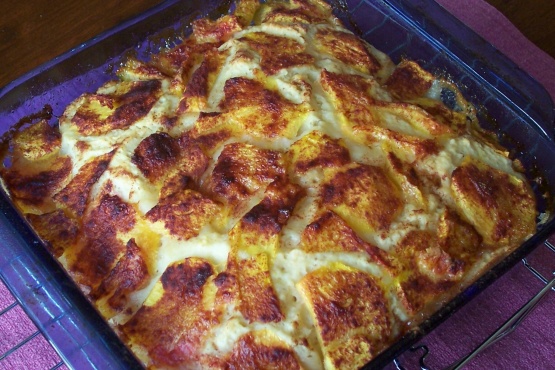 Old Amish recipe that makes a nice coffee cake.

This should not be called a "cake"! More like peach-covered biscuit. I obviously wasn't thinking when I did this recipe--or I would have added much more sugar. Or looked for another recipe for my peaches. It's going to take a HUGE dollop of sweet whip cream on each piece to make this work for my friends tonight... This recipe needs to be overhauled with sweetener!
Sift together flour baking powder and salt.
Cut in the shortening.
Mix egg and milk together, then stir into flour mixture.
Mix well, and pour batter into a greased oblong pan.
Cover with peach slices.
Sprinkle with cinnamon and sugar.
Bake in 350 degree oven for 35 minutes.