Fresh Pasta With Lemon Cream (3 Points)

Directions
Empty ricotta into blender or food processor, using the steel blade. Add salt.
Process until all graininess disappears and ricotta has the texture of thick whipped cream.
Flavor the mixture with lemon peel and nutmeg.
Store in refrigerator.
Drain the hot cooked pasta, then immediately return it to the saucepan it was cooked in.
Add the whipped ricotta. Toss until pasta is well coated with the sauce.
Can garnish with parmesan, fresh parsley or a few thin slices of pitted black olives.
Most Helpful
This just didn't work for us. The nutmeg overpowered the dish. It taste too much like ricotta and nutmeg. Plus it was cold when eating. I did like the texture of the dish. Served it with a nice Parmesan cheese on top. Thanks for letting me try your recipe.

This is a simple, quick and easy main dish for those nights when you need something fast. I made the cheese sauce in the afternoon then just cooked some spaghetti later in the evening. This dish has wonderful flavor, and the zing of lemon zest combined with the nutmeg is wonderful. I topped it with a light splash of fresh squeezed lemon just before serving.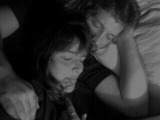 Loved this, as a lemonholic its wonderful to have one that is lower in fat than most lemon pastas.