Fresh Oven Roasted Corn on the Cob
Sue Lau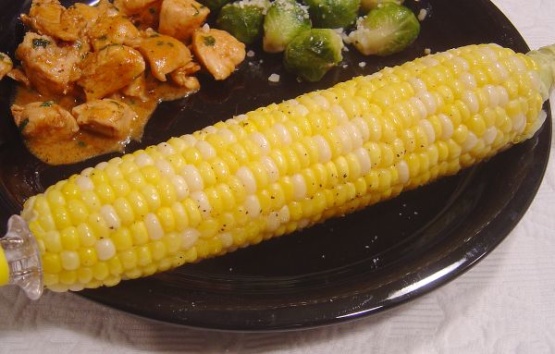 You don't have to fire up the grill to get the perfect side dish. Try this, and you won't even think about boiling fresh corn again!
Preheat oven to 450°F
Leave husks on corn, but pull them down and remove silks.
Place corn in large pot, sprinkle with sugar, and cover with cold water. Soak 10 minutes.
Pulls husks back up to cover corn, and tie closed with kitchen twine.
Place ears directly on oven rack and bake 20 minutes.
Remove husks, dot with margarine, and serve.