zai-zai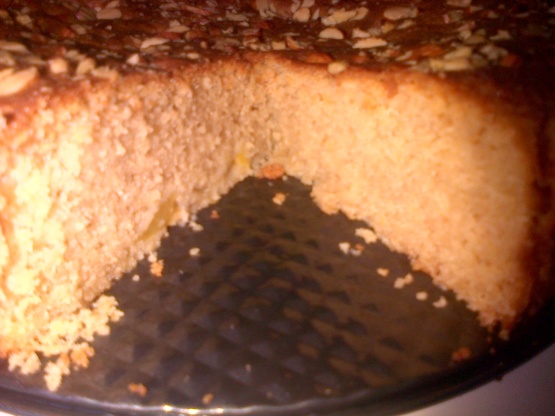 This also works well with fresh apricots, peaches, apples or plums. Great for afternoon tea or as a special dessert.

This recipe is gorgeous - thanks for sharing. I only baked the cake today and have already eaten 2 slices - its soft and so yummy. I didn't use the full amount of nectarines as I only had 2 and I put vinegar in milk because I didn't have any yogurt. I'll definitely be making this again.
Mix the butter and sugar together in a food processor or large bowl until creamy.
Add the eggs and mix well.
Mix in the yoghurt, nuts, fruit, lemon juice and rind, flour, baking powder and cinnamon, don't overmix, just mix until ingredients are loosely combined.
Pour into a well-greased and baking-paper lined 20cm cake pan.
Bake at 180°C for 55-60 minutes.
Cool on wire rack.
Serve dusted with icing sugar, and accompanied by ice cream or softly whipped cream.