Parsley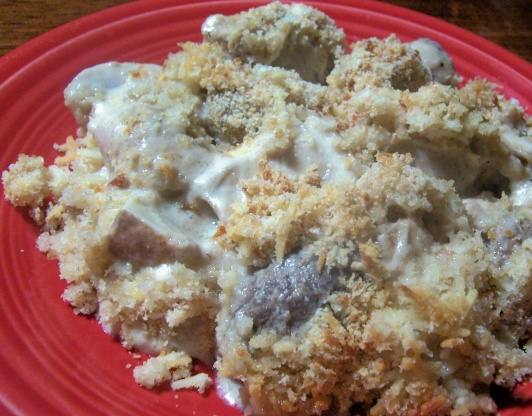 A perfect side dish to accompany a roast or grilled steaks or chicken. It doubles easily for extra dinner guests.
Wash mushrooms and cut off stems.
Place in buttered 1 qt.
casserole.
Melt butter and bouillon cubes in hot water in small pan over medium heat, stirring to dissolve well.
Blend in flour, cream, salt and pepper.
Pour over mushrooms.
Mix bread crumbs and Parmesan cheese and add to mushrooms.
Bake uncovered at 350 degrees for 30 minutes.