Fresh Melon and Strawberries With Marsala

The ultimate in sophistication. Dead easy too!
Directions
Wash and hull the strawberries.
Cut each cantaloupe in half and remove the seeds.
With a round melon baler, scoop out the pulp.
Reserve the cantaloupe shells.
Put melon balls and strawberries into a large bowl.
Add 1/2-cup sugar and the Marsala wine; mix well.
Refrigerate for several hours.
Sprinkle the cantaloupe shells with the remaining sugar and refrigerate for several hours.
Fill cantaloupe shells with the marinated melon and strawberries.
Spoon some of the juice over the fruit.
Serve chilled.
Most Helpful
Made this for 2. A lovely dessert, and my berries and melon were so juicy that there was extra syrup which will be lovely over more fruit or ice cream or some such thing. Thanks, Ev!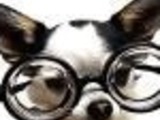 This is nice, easy and tasty!!!I did cut down the recipe for 2.Thanks for sharing.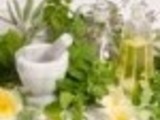 This was soooo good! Simple, refreshing and very tasty. Thanks for sharing.