Fresh Mango Papaya Kiwi Salsa
GaylaJ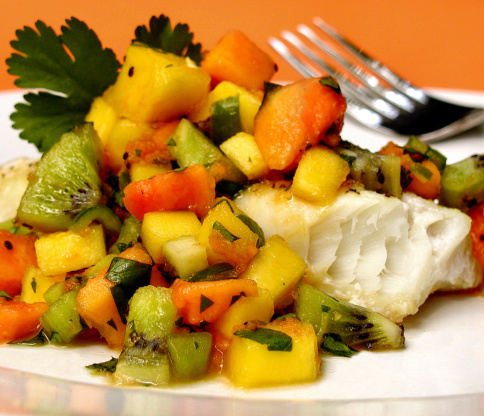 This versatile salsa may be refrigerated for several days. It is deliciously refreshing served with grilled fish or shrimp. The serrano chili is a small (1 1/2 inch long) green chili pepper. It is available canned or fresh. If a milder flavor is desired, remove the seeds of the chili. If canned, rinse under cold water as most of the heat is in the liquid.
Peel fruit.
Coarsely chop mangoes, papayas, kiwis, cilantro and Serrano chili.
Add a dash of salt.
Toss with lime juice.
Garnish with cilantro.