jesst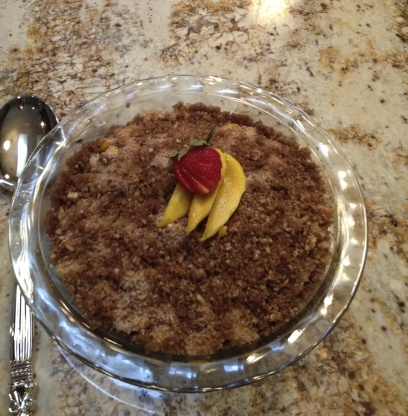 This recipe was the first place winner at my friend's 2008 vegan cooking competition that he holds every year on his birthday. This is a delicious raw vegan recipe that everyone will love.
CRUST: To make crust process pecans, vanilla bean and salt into a powder in a food processor. Add 3/4 cup pitted dates and process until mixed well. Sprinkle 1/2 of crust onto bottom of pie dish and put remaining crust in a bowl. Leave any remaining crumbs in the food processor for the next step.
SYRUP & FILLING: Blend syrup ingredients in food processor with enough water to make a thick syrup. Toss syrup with mango. Spoon mixture onto crust. Sprinkle remaining crust over top.
Serve at room temperature. Keeps for 2 days in the refrigerator.