PaulaG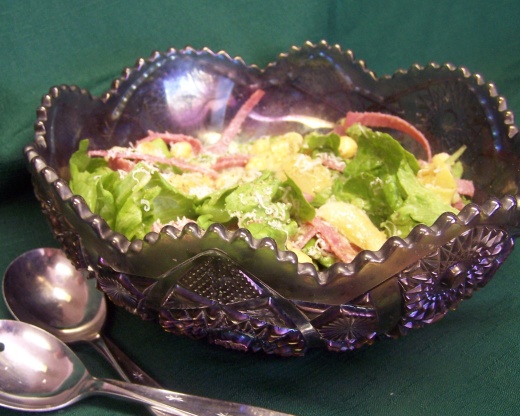 A great salad to serve with pasta dishes.

I served this salad as a main dish with crusty bread. I really liked the salad but my husband thought the dressing was a little to tart for him. Thanks Lv2Cook. Bullwinkle.
Combine salad ingredients in a large bowl.
Combine all dressing ingredients and shake well.
Serve salad with dressing poured over.