jenne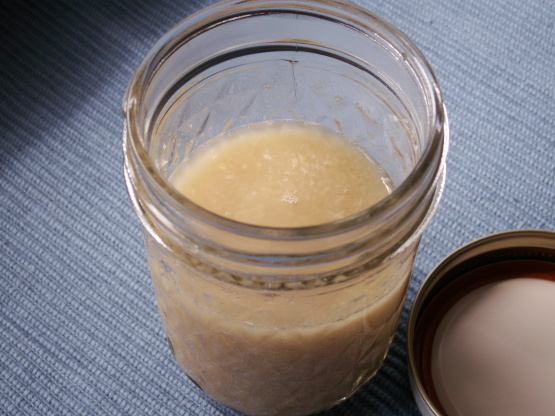 World Tour Zaar 2005- Jewish/Kosher Keeps for one year in fridge. Also makes great gift as it is a jarred sauce. Wonderful on roast lamb or beef. Being a widely used condiment this could also fit into British cuisine as well as other regions.

Awesome! We had a forest of horseradish in our garden. After peeling off the hairy roots, we had 2 lbs, which made 9 cups of prepared horseradish. We used the fine shredding blade on our food processor, which made quick work of it. After shredding, we added the remaining ingredients and switched to the S blade to get a fine chop. We didn't process it to a puree. I wasn't quite cautious enough when I opened the processor, so we labeled our jars Howling Wolf Horseradish.
Finely shred the horseradish root. It may make your eyes water like onions do!
Add remaining ingredients to bowl and mix well.
Funnel into clean 1/2 pint jars and cover with caps.
Will keep in refrigerator for one year.