Fresh Homemade Ricotta Cheese
Jostlori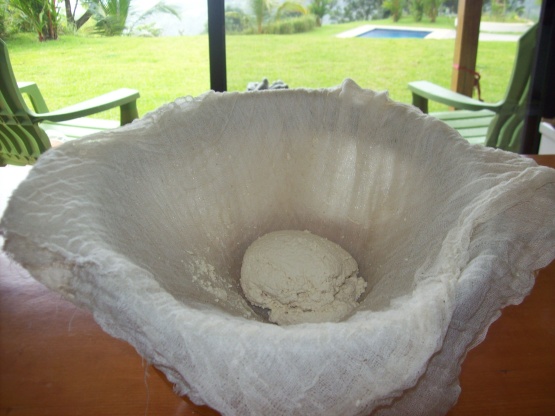 I found this recipe in Food and Wine Magazine. It really is wonderful! It's easy too!

Top Review by cpenry
I needed some ricotta for a recipe I was making and I didn't want to go to the store. I found this recipe and thought what the heck I'll give it a try. I am so glad I did. I cut it in half because I needed 1 cup. i don't buy whole milk so I only had 2% on hand. Other than that I followed the recipe exactly and that was the best tasting ricotta. I will be using this recipe from now on instead of buying my ricotta. Thank you for sharing.
Line a colander with moistened cheese-cloth and set it over a large bowl.
In a large saucepan, bring the milk to a gentle boil. Add 3 tablespoons of the lemon juice and cook over low heat; stirring gently, until curds form and rise to the surface, about 3 minutes. Remove from heat, cover and let stand for 5 minutes; the curds will firm up slightly.
Using a slotted spoon with small holes, gently scoop the curds into the colander; discard the liquid. Let the ricotta drain for 15 minutes, then gently lift the cheesecloth to flip the curd and let drain for 15 minutes longer. Transfer the ricotta to a bowl and season with salt.
Ricotta can be stored, covered, in the refrigerator for up to 3 days.
Serving suggestion: Spread ricotta on toasted baguette slices, top with radish slices and chopped arugula.