A spiced, no-sugar syrup bathes chunks of mixed fruit; you can substitute or add other seasonal varieties as desired.
Directions
In medium saucepan, combine apple juice, lemon juice, orange or lemon zest, and cinnamon sticks. Heat to boil and simmer, uncovered 10 minutes.
Cool to room temperature.
In large serving bowl, combine apples, pineapple, orange, and grapes.
Remove cinnamon sticks from apple juice mixture and pour mixture over fruit.
Chill before serving.
Most Helpful
I made this delicous fruit salad with Bird. It was simple to make. I even got to use a new kitchen tool I had never seen before called a apple corer/slicer. The aroma coming from the apple juice, orange zest, and the cinnamon sticks while they were on the stove was wonderful! The taste was absolutly delicous! In fact it was so good I practically ate the whole bowl by myself! LOLz. I would most definitely recommend this recipe to those who love fruit.
This is a wonderful, light, fresh, and easy fruit salad to put together, and was enjoyed as a healthy breakfast by the whole family. Thanks for posting.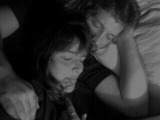 Great fruit salad which we enjoyed with hot dogs and chips. The change I made was using blueberries instead of grapes - if there is any left in the morning, this will also be great for breakfast with yogurt or cottage cheese - for a healthy and delicious breakfast (and a bit healthier than the hot dog meal!). Thanks for sharing!