Pamela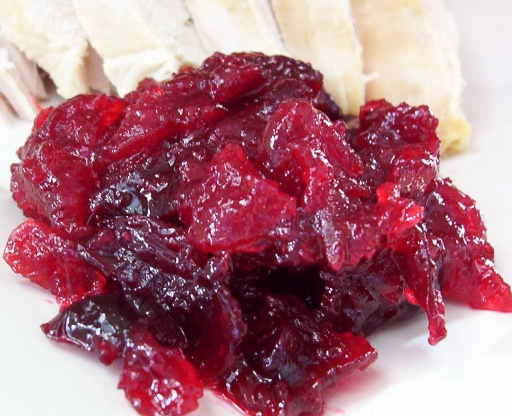 All natural fresh cranberry sauce, sour and sweet and good for you. If you like your sauce to be sweet you will need to add at least 2 cups of honey, but it is best to try the recipe first then add more honey to taste during cooking.

This is simple and delicious!!! It also works well substituting 1 cup of granulated sugar for the honey.
3

cups fresh cranberries

1

cup honey, add more during cooking if you want sweeter

1

cup orange juice, fresh squeezed is best
Add all ingredients to sauce pan.
Bring to a boil then reduce to a simmer for 10 minutes.
Berries should all be open.
Pour into a blender and mix until smooth.
Chill for at lease 1 hour.
Enjoy.