robd16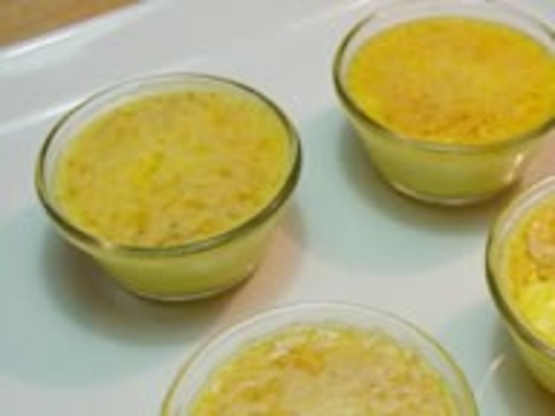 Wait! I know this sounds bizzare but you must trust me when I say that this tastes wonderful! Think about it like this, we put sugar on our cornflakes and we eat sweet popcorn and this is really just one step past that. Once you get over the idea, you'll be glad you made this I promise. The natural starch in the corn thickens the custard naturally, the same way as processed corn starch does. A unique Brazilian recipe that is Lovely lovely lovely!
Cut the corn from the cob and place it in the blender with the water. Blend well then strain the mixture through a sieve and extract as much juice as possible using the back of a spoon to press down on the mixture.
Put the corn juice in a saucepan along with the evaporated and condensed milk and salt.
Simmer over a medium heat for about 10 minutes stirring constantly until the mixture becomes creamy and slightly thickened.
Pour into 6 custard cups or ramekins, grate the nutmeg lightly over the top and allow to cool.
Refrigerate for at least 4 hours before serving.
YES YES YES!