Fresh Corn Cake With Raspberries

Puréed fresh corn adds unique sweetness to this dessert. Tossing the raspberries with a small amount of flour prevents them from sinking to the bottom of the cake. From the July 2002 Cooking Light Magazine.
Directions
Preheat oven to 325°.
Coat a 9-inch round cake pan with cooking spray; line bottom of pan with wax paper. Coat wax paper with cooking spray.
Combine corn and next 5 ingredients (corn through eggs) in a blender or food processor; process until smooth.
Lightly spoon 2 cups flour into dry measuring cups; level with a knife. Combine 2 cups flour, granulated sugar, baking powder, salt, and baking soda in a large bowl; stir well with a whisk. Add corn mixture to flour mixture, stirring just until combined.
Toss raspberries with 2 tablespoons flour; fold into batter. Pour batter into prepared pan. Bake at 325° for 1 hour or until a wooden pick inserted in center comes out clean. Cool in pan 10 minutes on a wire rack. Remove from pan and carefully peel off wax paper. Cool completely on wire rack. Sprinkle with powdered sugar, if desired.
Reviews
Most Helpful
"Heavenly! World class!" is what a friend said when I served him a piece of this fabulous cake! I found this easy to make - very straight-forward. I have never heard of a cake using raw corn kernels, along with fresh lemon juice and a generous amount of vanilla extract as flavors! The fragrance is wonderful, it has pretty colors, and the texture is dense, but not heavy. Perfect! Made for ZWT4. So glad you posted this recipe, California Jan!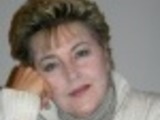 I've made this a few times now and love adding honey. Once I was short on time (determined to bring these to a meeting!) and decided to bake them as muffins. If you do, be sure to use paper cups. The raspberries make them a little hard to hold together but still totally work. Thanks for the great recipe! This quickly became a family favorite!
For ZWT 5 the Dining Daredevils. I love corn and in this recipe it was so good. I was pleasantly surprised that it went well with the raspberries in this recipe.