Fresh Basil-White Bean Hummus
Bev I Am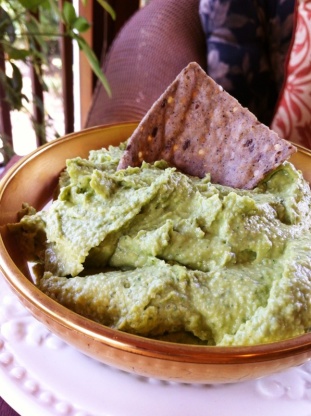 This Italy-inspired hummus is a recipe I created in celebration of my bountiful basil harvest. Did you know that basil has natural antidepressant properties? For me, that's just one more reason to put it in everything!

So good! I made this exactly as written, and I don't think I'll change anything next time around. This makes a great sandwich filling, and was a good way to use up my extra basil. Thanks for posting!
Place ingredients in blender or food processor and puree until creamy, scraping sides occasionally.
Taste and adjust flavors as desired.