Linky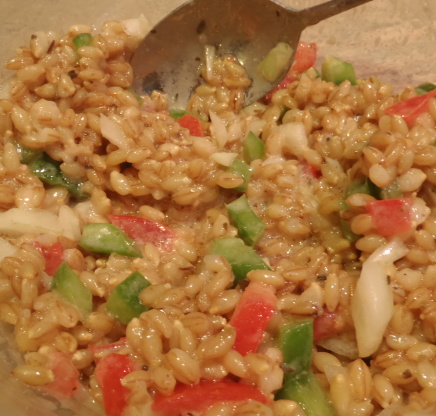 A yummy salad which crunchy veggies, chewy barley, and a tangy dressing.
Cook rinsed barley in water, stock, and dried herbs for 30-40 minutes or until water is absorbed. If barley is too chewy add more water and cook longer, however barley shouldn't be mushy.
Meanwhile chop and/or saute and vegetables you want to use in your salad.
Mix together vinegar, yogurt, mustard, agave, powders, and olive oil to form a dressing. Add more or less vinegar and olive oil to reach a desired consistency.
When barley is cooked combine with veggies and top with dressing. Salt and pepper to taste.
Serve garnished with parmasan, mint, and/or olives.