Fresh Asparagus in Oyster Sauce
MsSally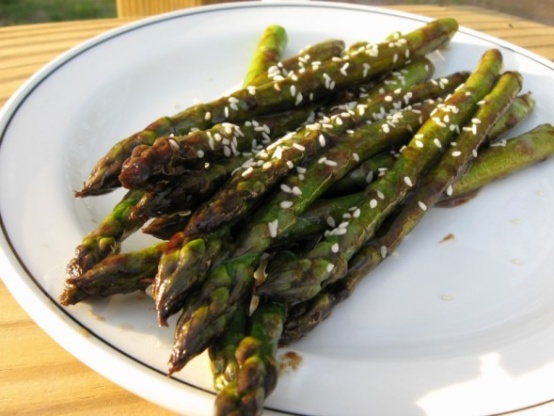 A healthy and delicious method to serving asparagus as part of an asian meal. Use vegetarian oyster sauce for a vegan meal.
Leaving spears whole blanch asparagus for 1-2 minutes or you can microwave on high for 1 minute.
In the meanwhile combine oyster, soy, vinegar and sugar in a saucepan. Bring to the boil or alternatively heat in the microwave.
Pour over asparagus and sprinkle with sesame seeds.
Serve.