I saw this on the cooking channel with Laura Calder, Show: French Food at Home Episode: From the French Pantry. Enjoy!
118.29 ml unsalted butter
2 garlic cloves, crushed
29.58 ml grapeseed oil (or other mild oil)
236.59 ml popcorn
herbes de provence (to taste)
celery salt (or to taste)
salt (to taste)
Directions
Melt the butter with the garlic. Remove from the heat and allow to infuse.
Heat the oil in a large pot and add the popcorn, tossing to coat. Cover and shake the pot over high heat until all the kernels have popped.
Remove the garlic from the butter and pour the butter over the popcorn. Toss.
Sprinkle with the herbes de provence, celery salt and salt, and toss again. Voila.
Reviews
Most Helpful
I just love trying different popcorn recipes and am so glad I tried this. The flavors were wonderful. I loved the garlic infused butter taste. The only thing I would change is to cut down on the amount of butter. Made for ZWT8 France. Merci!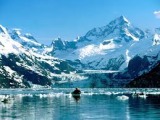 This flavor blend was excellent! I prepped a smaller amount of popcorn and cut back on the other ingredients accordingly. I would use a little less butter next time as a personal preference, but the garlic infusion was fantastic, and the other herbs were perfect. Thanks for sharing! ZWT8

Good stuff for watching the Summer Games on TV. Following the lead of others, I used 2T oil and only about 1/3 C popcorn which is standard for the pot I use. I omitted celery salt as a personal preference. DH likes his 'corn a little less "fancy" but I thought is was a nice change of pace. Thanks for sharing! Made for ZWT8 by an Herbaceous Honey.