Boomette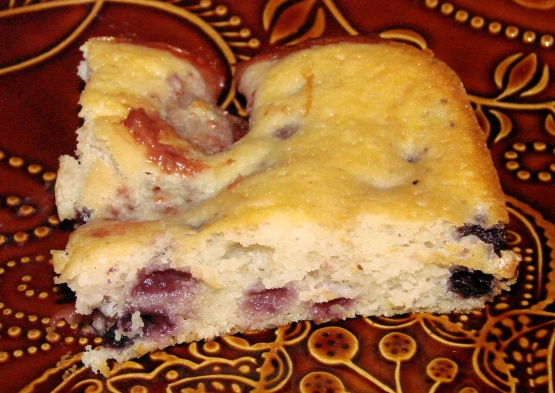 This recipe was given to me by a French foreign exchange student. It is very simple and very delicious. For the fruit, I usually use 1 banana, 1 diced and peeled apple, and some quartered strawberries, or some blueberries. You can use any combination you like.
I keep forgetting to write a review for this, but this recipe is what got me hooked on RecipeZaar. I love this cake. I've made it several times with different fruit: fresh apples, fresh cherries (my personal favorite - even though I hand pitted them), frozen fruit when I'm out of fresh. It's always a hit and even people who would turn their noses up at eating something "with roses in it!" ask me what that secret ingredient is. Thank you foreign exchange student!!
Mix together the yogurt and sugar.
Combine the baking powder and flour and add slowly to yogurt mixture.
Add in the eggs, oil, vanilla, and rose water.
Fold the fruit into the batter.
Bake at 300 degrees in a floured cake pan 9x13 inches. Bake for 45-55 min or until golden brown on top.
Bon Appetite!