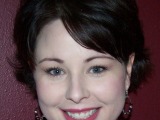 This is so yummy! It was given to me by one of my dearest friends whose mother is from France.
Directions
Mix garlic & Dijon mustard. Add salt & Pepper and mix well. Add oil and vinegar. Serve over fresh greens.
Most Helpful
Good, I added more oil but other wise it was good. I tossed with a simple salad but my aunt use to make something like this and toss it with red cabbage.
I tested several dressings for Easter veggie salads and my husband practically licked the dish on this one. We tested it with carrot and celery sticks and red pepper. It was delicious on all and I'm sure it would be great on fresh greens as well. Thanks!
I really enjoyed this Vinagrette. I poured over fresh tomatoes and feta cheese. Thanks so much for posting this recipe.