French Toast Ala South Beach
dojemi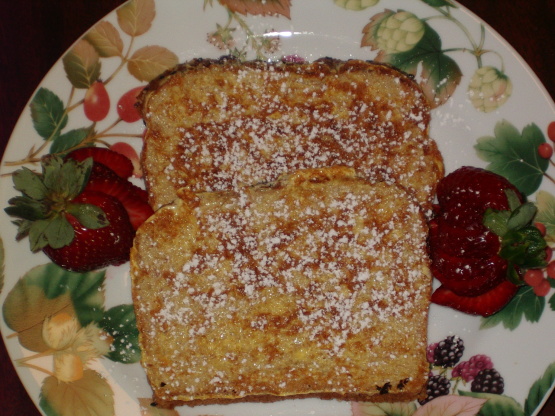 This is one of the 'treats' we have for breakfast while trying to stay on The Beach. Arnold bread is the best whole grain bread we've had so far, so I consider it a must for this recipe.

This is such a great recipe! Adding a nice amount of cinnamon, a little Splenda & vanilla (like Carb Lover) really "fools" ya into thinking it's the real deal. I also used sugar free syrup. Super yum! Thank u for sharing.
Heat skillet and spray with butter flavored cooking spray.
Dip bread into egg eeaters.
Put bread onto heated skillet and flip when browned.
When plated, sprinkle with confectioners sugar.