Nimz1466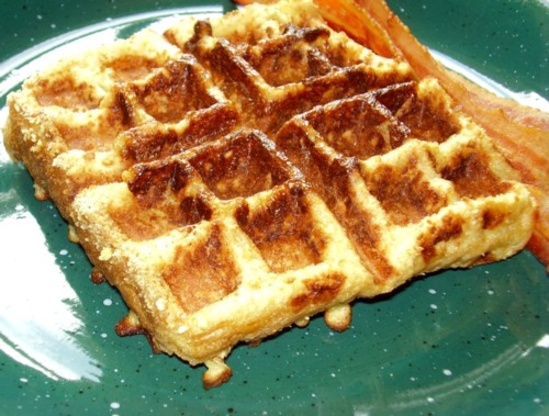 everyone has their own french toast recipe and this is mine..sometimes I use the waffle iron to bake it also for a different morning tone...

This is a awesome french toast recipe. My kids request if frequently! I use a loaf of french bread and cut the slices thick. I also found that I use more bread crumbs then the recipe calls for and add a little cinnamon. I double the recipe when I make this because the left overs freeze well. I pop them in the microwave on those busy mornings! They are way better then the "frozen french toast" you buy in the grocery store!
1⁄4 cup white sugar

3

large eggs, beaten
1⁄3 cup heavy cream
1⁄2 teaspoon vanilla
1⁄4 cup breadcrumbs, approx.

4 -6

slices challa egg bread, sliced into 1 inch slices
Mix vanilla, eggs, sugar, and cream to blend well.
Place egg bread slices into mixture to soak for 3 minutes or until thoroughly moist.
Coat both sides of moistened bread with the crumbs.
Melt a small dab of margarine in a large heavy pan.
Add bread slices and brown well on both sides, add more butter or margarine to pan when necessary, just to prevent sticking.