Kim M.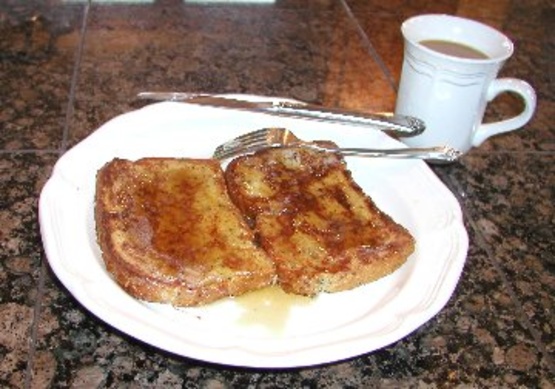 Great way to start your week-end!

This was good. I used 3 slices of whole wheat bread, a packet of Splenda, and just a couple tablespoons of milk. It was great served with syrup. Thanks.
In a shallow dish, beat together eggs, milk, sugar, vanilla and cinnamon until well blended.
Heat a buttered skillet over medium heat until just hot enough to sizzle a drop of water. One slice at a time, dip bread into egg mixture on each side. Place bread in hot pan, cook on both sides about 4 minutes each side or until golden brown, and no visible liquid remains.
Serve immediately. Syrup, fresh fruit slices and confectioners sugar sprinkled on top are optional.