Boomette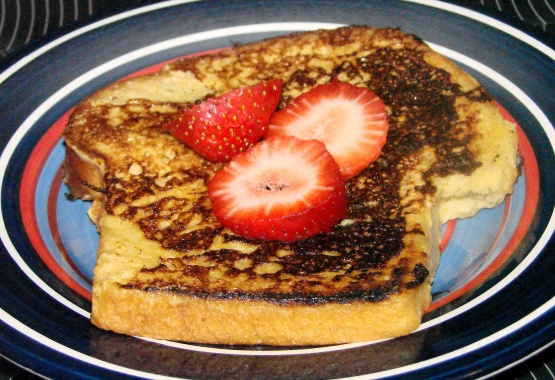 Awesome french toast with an orange flavor. Unfortunately, I cannot take the credit. I found this recipe on www.allrecipes.com.
In a medium bowl, beat together eggs, whipping cream, honey, salt, cinnamon, orange zest and vanilla extract.
In a griddle or frying pan, melt the butter over medium high heat.
Dip both sides of the bread slice in the egg mixture and carefully transfer to the hot griddle.
Brown on both sides and transfer to a warm plate while remaining stars cook.
Serve hot.