French Style Creamed Cabbage
ChefLee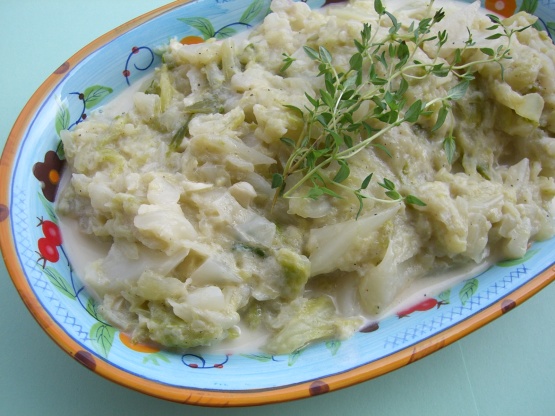 Copied directly from an old French/Italian cookbook of mine. Goes wonderfully with Gigot de Sept Heures (recipe number 306392).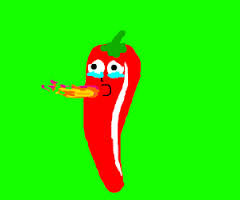 Heavenly!!!!!!!!!! This is a wonderful recipe!!! I made a bouquet garni by emptying a tea bag and filling it with 2 tsp Herbs de Provence then I tied it off with the tea bag string. I used olive oil instead of lard and I seasoned with 1/2 tsp salt and 1/4 tsp pepper. The flavors meld together so well!! The garlic and the herbs then when you add the creme fraiche, it's to die for!!! Lou van, thanks so much for this recipe!!!!
Wash the cabbage, remove outer leaves and slice (wash again if necessary).
Bring a large pan of water to the boil, add salt and cabbage and cook for 10 minutes.
Drain cabbage.
Heat the lard in a large pan, add the garlic making sure it doesn't brown.
Add the cabbage and bouquet garni.
Moisten with the stock and and season.
Cover and simmer for 45 minutes to 1 hour, checking occasionally to ensure there is some liquid at the bottom of the pan and adding more stock if necessary.
Remove the pan from the heat and add the creme fraiche, stir and serve immediately.