French String Beans/ Green Beans, Tomato & Basil Salad
Prep 40 mins
Cook 10 mins
Hey Vegetarians and Side Salad hunters, here's a recipe for you ! This is a Jacques Pepin recipe. This is a family favorite. Just think of all the VITAMINS! If you follow the directions carefully, you will have a mouthwatering, beautifully arranged salad of green, white, and red on a plate. Enjoy !
Directions
Place approximately 1/2 inch of water in a medium-sized stainless steel saucepan and add about 1/2 teaspoon salt.
Bring to a boil.
Add the string beans.
Cover and bring to a strong boil for 5 minutes.
They just turn crunchy, cooked and a wonderful green (not brownish!).
Using a skimmer, lift the beans from the pan and spread them on a large plate to cook off.
Toss the beans with 2 tbsp white wine vinegar and oil.
Season and set aside.
Peel the tomatoes if desired but it is not necessary.
Slice crosswise very thinly.
Place the seasoned string beans in the center of a large platter and arrange the slices of tomatoes around.
Sprinkle generously with salt and pepper.
Tomatoes need a lot of salt.
Then sprinkle with vinegar and oil.
Wash the fresh basil leaves and separate the leaves.
Pile the largest leaves together.
Roll the leaves into a tight bundle and slice them into very thin, long strips.
Cut the onion into very thin slices and separate the slices into individual rings.
With the beans at the center of the plate, sprinkle the onions on top, surround the green beans with tomato slices, and then arrange the sliced basil leaves around it forming a border.
Reviews
Most Helpful
I tried this tonight...all the veg fresh out of my garden except the onion. It was delicious! I used red wine vinegar. Thanks Polar Bear...a winner for sure!
A perfect summer salad. I had string beans and red onions from the farm market, tomatoes and basil from our garden, and lovely oil and vinegars. I went with champagne vinegar and used a bit less oil, but otherwise did as told. Lovely!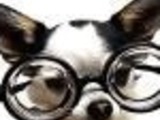 I love this salad. Peanut oil is such a light oil and gives such a nice taste to it. Delicious!