French Pureed Celeriac Root
ChefLee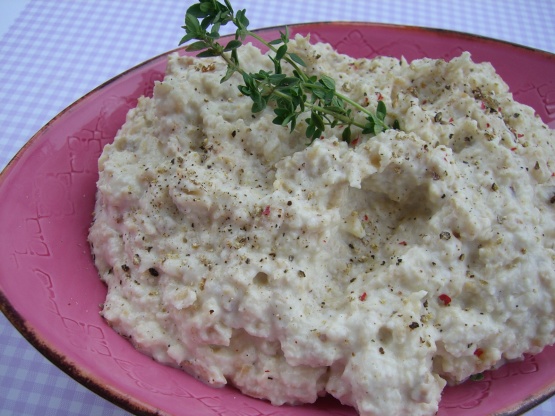 Have you ever looked at this ugly root that smells like celery and wondered what to do with it? Then this is and answer to your prayers!

Was looking for something different to serve at a vegetarian "French" themed dinner party. Each vegetable will be served as a separate course, so I'll add to the presentation of this by topping with a few homemade herbed croutons and an additional small dab of creme fraiche. Should be lovely. Thank you for posting this.
Peel the celeric and cut into 1 1/2" pieces, sprinkle salt over the celeric and steam until very soft Meanwhile whip up the creme fraiche according to the recipe.
Drain the celeric& cool.
Using your food processor puree the celeric.
Add the creme fraiche and stir together until very smooth and white.
With the processor running slowly add the oil and process until very smooth Reheat in a double boiler over low heat or (this is the easiest) Microwave, serve immediately.