French Potato Salad (Light)

Delightful and different take on potato salad, no eggs or mayo here!
Directions
Cook potatoes. I like to microwave them since it is quick, but you can also boil them or use leftover baked potatoes.
Make dressing by mixing all of the ingredients together.
Cut potatoes into chunks, and pour dressing over them while they are still warm. Mix to combine, and serve.
Reviews
Most Helpful
Excellent potato salad made to go along with tonight's grilled chicken. Of course I had to sample and it's so good. I much prefer vinaigrette dressings on potato salads and this one is delicious. This will be perfect with the chicken and steamed asparagus. So glad that I tried it. Made for: For Your consideration game.

I had plans for potato salad tomorrow and snatched this up and decided to have 2 types and make them tonight. This recipe truly suprised us with it's wonderful and outstanding flavors. It's perfect and really wow's your mouth! I made this with two red potatoes (which I boiled) and it was gone in a flash. We'll definitely be making this often (like tomorrow). It's super quick and so wonderfully different. Thanks Maito, we loved it! :)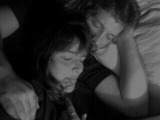 I don't think you can improve on this except maybe to use olive oil and fresh herbs when they're available. Use baby reds and this would truly be a tantalizing, guilt-free potato salad.