Prep 45 mins
Cook 30 mins

I always make this potato salad with my ribs in plum sauce recipe. Great side dish for ribs, picnics.
Directions
In large pot, cover potatoes with water and boil until tender (about 30 minutes).
Drain, peel and slice while potatoes are still warm.
Dissolve instant chicken bouillon in water and pour over potatoes.
Mix together olive oil, white wine vinegar, dry mustard, salt and pepper and pour over potatoes.
Mix together, add onions and let stand at room temperature to develop flavors.
Most Helpful
We really enjoyed this potato salad. It was delicious. I didn't bother to peel the potatoes as we enjoy the skin. I also used vegetable boullion instead of the chicken boullion. I also didn't have any white wine vinegar, but had white balsamic, so I used that instead. It turned out very nice. Thanks for a delicious potato salad recipe!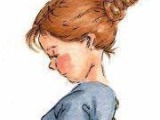 I have never been a fan of mayonnaise based potato salad so when I came across this one I thought I would try it out. It is a fabulous recipe, but we thought that it was a bit too salty. I will make this with half the salt next time. This is now my go to potato salad recipe. Thanks so much Leah Marie for posting.

This is a really great basic French potato salad recipe. My husband is French and makes it all of the time. He never measures, so I needed to come here and find a precise recipe. I would probably add a bit of fresh basil and parsley as well.