Debi9400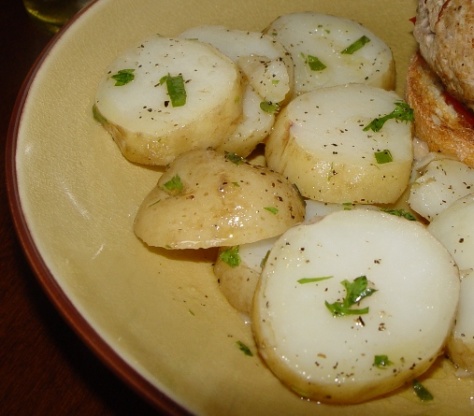 This is from Atlanta Cooknotes - sooo wonderful - perfect for picnics and cookouts!

This was a really nice recipe. Totally different from my usual experiences with potato salads and I liked it! Not heavy - perfect flavourings - the perfecthot summer night's side dish. I couldnt find Chervil up here so added more tarragon. Hope that's close enough. I might just add a wee bit of garlic next time just to see what it's like.
In covered pot, cook potatoes in enough salted boiling water to cover - about 30 minutes or until tender.
Drain and cool slightly.
Cut into 1/4 inch slices.
Place in salad bowl.
Combine remaining ingredients in another small bowl and mix well.
Pour over warm potato slices.
Toss gently.
Cool and chill.
Before serving, toss gently again.