3 Reviews
We loved it! Always up for something new to try. Served it with some vanilla ice cream for a real treat!
This was so easy to whip up and even the kids loved it! Something a little different and definately delicious!
We had this pie for Thanksgiving and it was fabulous!!! Easy to make and everyone LOVED it so much they wanted the recipe. Thanks for sharing Tonkcats!!!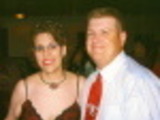 French Pecan Pie