This easy stew begins to thicken during the last hour of cooking. Very rich wonderful stew. I have been making this for a long time and cut it out of a magazine years ago. The last 20 minutes you can add some frozen peas or frozen beans if you would like. If useing fresh small baby onions, add an hour before stew is done. Update: I have made this stew in my crockpot and it has turned out perfect. I did stir it a couple times just to incorporate everything.
Directions
Heat oven 300 degrees.
Mix all ingredients in a heavy 3 quart ovenproof saucepot.
Cover and bake, stirring once an hour, for 3 hours or until meat is tender and sauce is thickened.
Discard bay leaves before serving or storing.
Serve over buttered noodles if desired.
You can use frozen small white onions instead of fresh but add them to the pot 1 hour before stew is done.
You can also add frozen peas or frozen beans 20 minutes before stew is done -- .
Most Helpful
This recipe is amazing, and a keeper. My mother has been making this for years, it was from page 73 of one of her magazines. It is even better as leftovers. I am glad to have found an online copy of this recipe and am excited to know it can be done in the slow cooker. When my mom makes it, she uses stew beef and a regular onion. She also just uses water and it turns out very tasty.
This was delicious and so easy to make! The flavor was even richer when reheated the next day as leftovers. I made it exactly as written, and just served it with a fresh green salad and some crusty French bread. I will be making this again!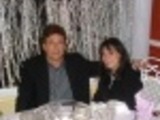 If I could give this 10 stars I would. It is so easy! I had everything except the pearl onions and substitute a sweet white onion chopped. I used my old blue enamal roaster, the heat is so low you could use a crockery pot from a slow cooker or use the slow cooker.The taste was wonderful. I am sure by tomorrow the flavors will be more intense. Thanks for posting.