French Omelet With Spinach & Swiss Cheese
This French omelet offers a smoother, tender texture. Simultaneously shaking the pan and stirring the eggs vigorously, you will notice that the curds are smaller than other omelets. From Cuisine.
Directions
Whip eggs, liquid and seasonings.
Melt butter in a 10" non-stick skillet coated with cooking spray over high heat.
Heat until bubbly.
Pour egg mixture into skillet.
Immediately begin shaking the pan while making small, quick stirring motions with the bottom of a fork.
Remove from heat when eggs no longer run but are still quite moist.
Add cheese and spinach to top half of omelet.
Fold in half and invert onto a plate.
Tuck the thin edges under the omelet if desired.
Let rest 1 minute.
Garnish with a dollop of sour cream and a strip of lemon peel.
Makes one omelet.
Reviews
Most Helpful
My husband's specialty is omlet's. I had seen this recipe and put it in my Zaar cookbook. He made them this morning, all I can say is OMG!!! Why hasnt someone reviewed these before this?? This is a wonderful dish! :):)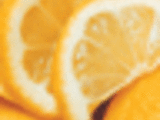 I made one for my DH and one for me. I love fresh spinach sauteed so I knew I would love this. Great flavor. Thanks! Made for the Photo forum-French Food!

We love spinach and Swiss cheese omelets and this one was light, fluffy and moist = perfect! I followed the recipe exactly. Thank you Bev!!! Excellent!