These are to die for!!! They are so easy, yet look so elegant!!! I usually use a heart-shaped cookie cutter, but have also done squares, diamonds, etc. This is a must make for Valentine's Day at my house! But would be wonderful for any holiday or romantic dinner.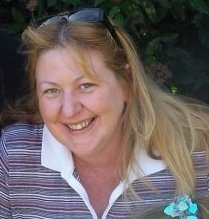 Top Review by Jubes
A lovely dessert that was a breeze to make and put together. I used a star cookie cutter and as we dont have Cool Whip in Australia, just used thickened cream with the instant pudding mix. My daughters and husband enjoyed these forZWT8. Photo also to be posted
On a lightly floured surface, roll out each pastry sheet to 1/8-inch thickness.
Using a shaped cookie cutter of your choice (I prefer hearts), cut out 9 Napoleons per sheet.
Place on ungreased baking sheets.
(If your dough has become too warm, place in refrigerator to chill. The pastry will not "puff" well if warm.).
Bake at 400º for 8-11 minutes or until golden brown.
Remove to wire racks to cool.
In a bowl, whisk milk and pudding mix for 2 minutes. Fold in Cool Whip.
Split puff pastry shapes in half.
Place bottom halves on serving plates.
Spoon filling over each; top with strawberries. I make the points of the slices stick out over the edges.
Top with pastry tops. (Add just a dab of filling on top of strawberries so the pastry top will stick.).
Sprinkle with powdered sugar.
Serve immediately.