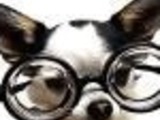 This is a delicious, healthy and quick soup with a lovely French flair -- and a great way to use leftover ham. The Puy lentils can be pricey, so you may want to substitute other lentils--they'll taste almost as good but they will not retain their shape/texture the way the Puy lentils will.
Directions
Place the ham in a soup pot or Dutch oven.
Add 10 cups water and remaining ingredients. Bring to a boil over high heat.
Reduce heat and simmer 1 hour or until lentils are tender and broth is rich.