French Garlic and Herb Bread (Quick and Easy)
Boomette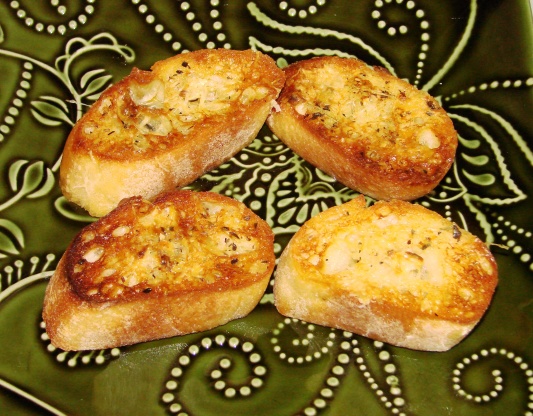 This is a quick little recipe that tastes like you just ordered an appetizer at olive garden or panara bread! These little tasty circles of french bread are so yummy. A great way to start a dinner party or just have a little fancy snack!

Delicious! My whole family loved it! Thank you for sharing!
Cut loaf into 1/2 inch to 1 inch thick circles.
Melt butter and mix in all the herbs.
Brush butter mixture unto the bread liberally.
Rub a little garlic on each circle and sprinkle with cheese.
Toast under broiler until crispy. (about 1 to 2 minutes).
Serve right away.