French Fry Sauce (Utah-style) or Sauce for French Fries
This is a home-style version of the Arctic Circle drive-in's fry sauce.
Directions
Mix all ingredients well.
Refrigerate until use.
Use as a dipping sauce for French fries.
Most Helpful
Fry sauce is where it's at. Born, raised and lived in Utah my whole life. Everyone in Utah knows what fry sauce is! You can try adding a little bbq sauce, too. Traditionally you use mayo instead of MW and add a little bit of pickle juice, jalapeno juice or lemon juice.
This ones great.....but try using sweet chilli sauce instead... Magnificent !!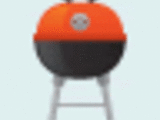 Add some Onion Powder and it is perfect!. Zips Drive ins (In Spokane Area) add Onion powder.