Brenda.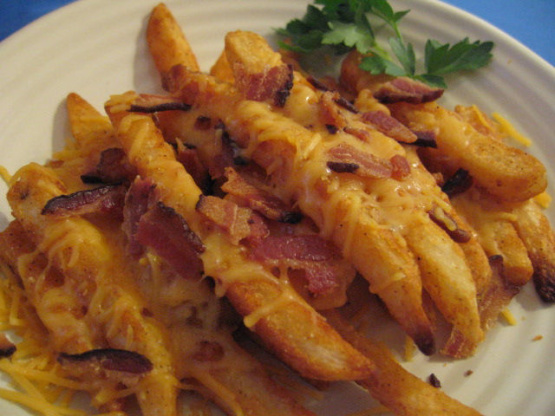 This is one of my favorite recipes I first saw it in TA truck stops when I used to travel and then started making my own bigger version. French Fry Melts can be used for lunch, dinner or snacks.
Cut bacon into pieces and place in skillet for 5-10 min on medium heat until crispy (not burned/black).
Preheat oven to 350°F.
Spray cookie sheet with non-stick spray.
Pour french fries on pan.
Place pan in oven in on middle rack.
Bake for 15-20 min until done (to your taste).
Grab spatula and separate fries into 3 plates.
Crumble bacon and cheese over each plate of fries.
Serve with your favorite dipping sauce (recommend ranch).