lets.eat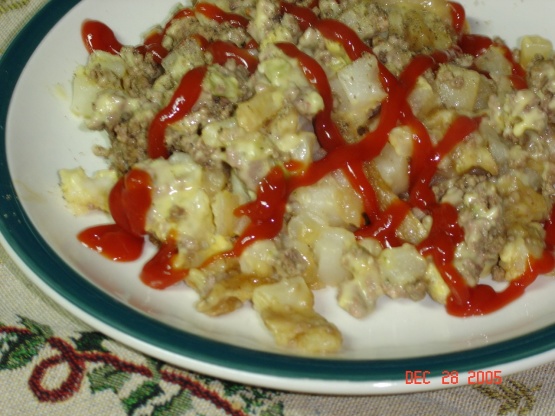 A quick 3-4 ingredients, something kids can make and LOVE!
Brown hamburger. Place french fries in casserole dish (I use 11x13), place hamburger over fries. Mix water with soups and pour over top. Cover and bake at 350 degrees for 1/2 hour to an hour, depending on how crispy you want the edges.
For a smaller recipe, decrease the hamburger and only use one type of soup.