French Fried Potato Cheese Soup
seesko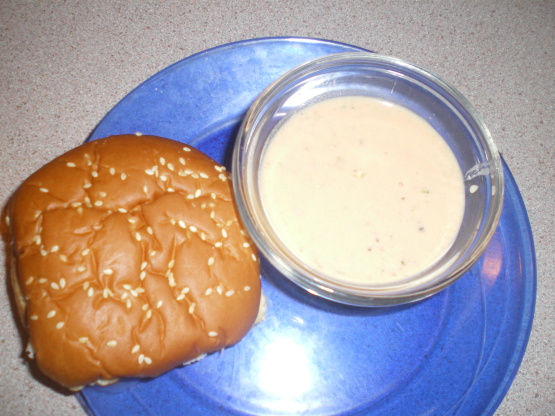 This recipe is from a Junior League cookbook. My boys like this during the cold winter months and I like it because it is quick and easy. I have used 2% or even skim milk in this recipe.
Combine potatoes, water, bouillon, onion salt, paprika and pepper in a large saucepan.
Bring to a bowl and reduce heat.
Simmer, covered, for 8 minutes or until potatoes are very tender.
Beat with a mixer until smooth.
Add milk and soup and mix well.
Cook until heated through.
Add cheese gradually, stirring over medium heat until melted after each addition.
Do not boil.