PaulaG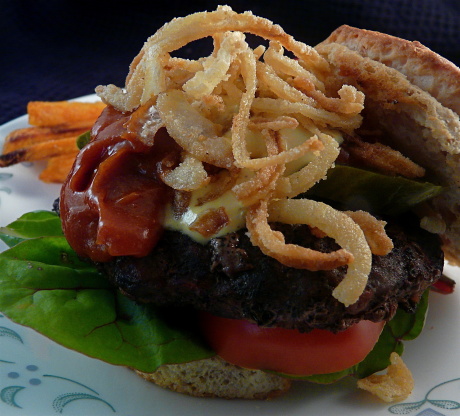 A homemade alternative to the Durkee brand. I use these for casserole recipes when I can keep them from being eaten first.

I was caught making the classic green bean casserole for the holidays and didn't have the Durkees French Fried onions. I had no desire to run to the store so I tried these. They are much easier than I imagined. Cooked up a batch in just a few minutes. (and had to chase the kids out of the kitchen so I had some to cook with!) I salt and peppered the flour before cooking the onions. I will never buy them again! (just have to remember to double the batch...they are so addictive!)
Soak the onions in the milk for 5 minutes.
Heat the oil in a large skillet or deep fryer.
Take a handful of onions and run them through the flour with a fork to coat.
Fry in batches in the oil, stirring as needed to brown evenly.
Drain on paper towels and season to taste.
Store in an air-tight container.